Only highly qualified professionals are chosen to speak at Second Saturday. To find out which attorney or therapist is speaking in the month you plan to attend, please contact us.
Financial Professional
Krystle Nemo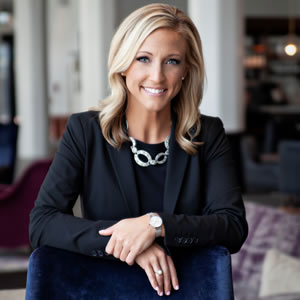 After experiencing her own divorce years ago, Krystle Nemo felt a calling to guide divorcees before, during and after their divorce. She knows the difficulties that surround the process including the angst that comes with the decision to get divorced, thinking about what friends and family will say, and all of the legal, financial, and emotional components that come with it. Divorce can certainly be devastating, but it doesn't need to destroy someone. Krystle has made it her mission to educate and empower those who are going through a divorce so they are well-equipped with the knowledge to make good decisions before, during, and after the process. She wants to be the light that she didn't have when she was going through it herself.
Krystle is a financial advisor at Merrill Lynch and after building, managing, and protecting the wealth of several clients who had experienced divorce first-hand, she has decided to get her CDFA (Certified Divorce Financial Analyst) designation for an even greater in-depth knowledge on the topic. Krystle anticipates completing the certification training by February/March of 2020.
Krystle volunteers her time with Master Provisions, an organization that aims to connect resources to those in need. She is on the Fund Development Committee and serves as a member of their board. She also acts as a volunteer for the St. Elizabeth Foundation on the Planned Giving Committee, striving to give back to the community and support St. Elizabeth's efforts to change cancer care and pre-screening.
In her free time, Krystle enjoys watching and playing sports. Being a graduate of The Ohio State University, attending OSU football games is always at the top of her list. Playing sand volleyball and softball, going for runs, and going golfing are some of her top choices on how to stay active. Outside of sports, Krystle loves to read and focus on her own personal growth while spending valuable free time with her dog, boyfriend, and his 4 boys.
Krystle was instrumental in bringing the Second Saturday Divorce Workshop to the Northern Kentucky area and serves as the chapter leader.
Legal Professional
Tracy A. Smith
Tracy A. Smith is a Member at Morgan Smith Porter, PLLC in Covington, Kentucky. She has focused her practice in the areas of family law and personal injury litigation. Tracy is also active in her community. She serves on the Board of Directors of the Campbell County Public Library; on the Continuing Education Committee of the Northern Kentucky Bar Association; and on a School-Based Decision Making Council within the Campbell County Schools. She lives in Alexandria with her husband and two children.
Education:
Xavier University (1992)
Northern Kentucky University Chase College of Law (1995)
Admitted to Practice:
Commonwealth of Kentucky
United States District Court for the Eastern District of Kentucky
State of Ohio
United States District Court for the Southern District of Ohio
Supreme Court of the United States
Professional Memberships and Affiliations:
Kentucky Bar Association
Northern Kentucky Bar Association
Salmon P. Chase Inn of Court
The Academy of Northern Kentucky Collaborative Professionals
Ohio State Bar Association
Cincinnati Bar Association
Real Estate Professional
Jennifer Haubner-Vories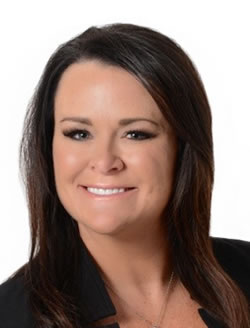 Jennifer is a Top Producing Realtor with Keller Williams. Just last year, she and her team were ranked in the top .05% of Realtors Nationwide, a huge accomplishment. Her team sells a home every other day and loves helping new clients reach their real estate goals. Jennifer specializes in Residential Real Estate in Kentucky, Ohio and Indiana.
She has a team of several high producing individuals. Four Realtors ( one being her husband), a Listing Specialist, a Marketing Manager, a Contract to Close Coordinator, and two Inside Sales Associates. With the Vories Team, you will get personalized customer service at the highest level. From the first time you meet the team, you are immediately brought into the family. Where you will be delivered moving boxes, be gifted a personal closing gift, get delivered pizza on moving day, the Vories Team even will host a House Warming Party for you and they will do all the heavy lifting.
In her personal life, she is married to Aaron, her wonderful husband ( a Stage 4 cancer survivor). They have three beautiful boys. Quentin is 23, and a EKU College Graduate. Kyler is 10, and Korbin is 7 years old. She loves vacationing with her family and boating as much as she can on the weekends.
Jennifer feels as if she was put on this earth to achieve great things, and help as many people as possible. Her parents taught her to always work hard, and never quit, and she lives by those words. She has achieved great success in real estate, winning award after award, but her highest-achieving personal accomplishment was perfect attendance from Kindergarten through 12th grade. And to this day, she has never missed a day of work in 13 years, since she started her real estate career.